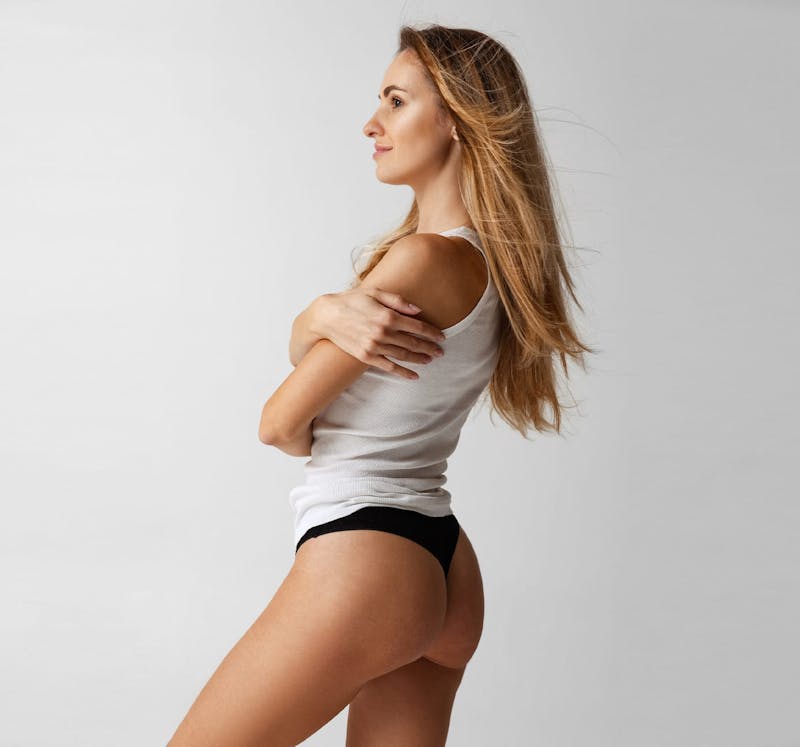 QWO Pre + Post Care Instructions
Before Your Treatment:
1 WEEK BEFORE treatment, do not ingest blood thinning medications such as Aspirin, Motrin, Ibuprofen, and Aleve.

If you have a cardiovascular history, please check with your doctor prior to stopping the use of blood thinners.

Also, avoid herbal supplements, such as Garlic, Vitamin E, Ginkgo Biloba, St. John's Wort, and Omega-3 capsules.
24 HOURS BEFORE treatment, do not drink alcoholic beverages.
Consider taking Arnica tablets 1 week prior to injections to prevent bruising. Arnica can be found at any health food store. We have Arnica available at ENIC.
AVOID shaving, laser hair removal, electrolysis, or waxing
Day of Your Treatment:
Please come to the office without make-up, creams, gels, or lotions on treatment areas.
Wear loose-fitting clothing. Thong underwear is preferred if treating the buttocks.
What to Expect:
Extreme physical activity and exercise should be avoided within the first 24 hours post-treatment. Elevating your core temperature and increasing your heart rate via exercise will cause more swelling.
After Your Treatment
You may or may not experience the following conditions in and/or around the treatment areas:

Severe bruising
Areas of firmness or hardness under the skin
Swelling (generalized redness) surrounding the treatment area
Numbness, tingling, itching, or sensitivity changes
Tenderness and pain

Most patients will experience severe bruising of and surrounding the treated area. The bruising should resolve 14-30 days post-treatment.
Contact our Office
If you have excessive bleeding from the treatment site
If you develop a fever greater than 100 degrees
If any side effects or unusual symptoms of concern
Follow Up:
3-4 weeks after each treatment