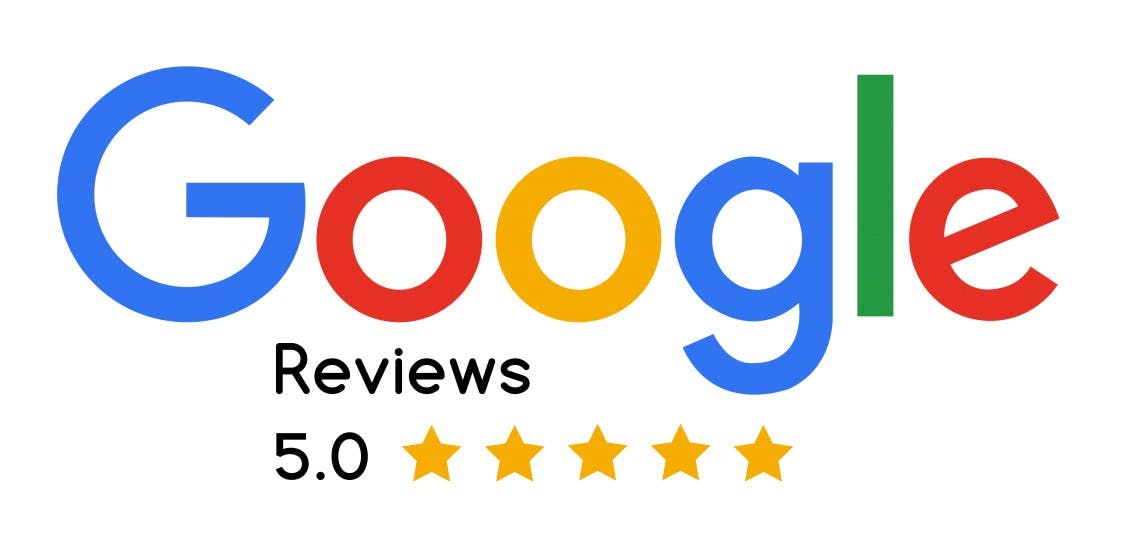 Google Reviews
Clients and businesses both benefit when a business is reviewed on Google. Clients can make informed decisions based on information from people they trust. Businesses can strengthen their relationship with clients by directly engaging with reviewers on Google
View Google Reviews
Write A review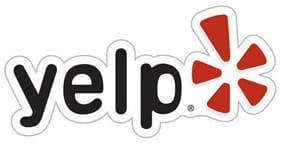 Yelp
Yelp uses automated software to provide recommendations for services. It provides some of the most helpful and reliable reviews for the community. Yelp is not supported by business advertisers and therefore represents independent viewpoints
View Yelp Reviews
Write A Review
Tummy Tuck
The initial contact with staff to schedule my consultation was reassuring and Elle was very professional. The initial consultation with Dr. Egrari was 8 months out; however, they worked with me to move my initial appointment and surgery date. Dr. Egrari was recommended by a friend 6 years ago but I had to relocate out of state. My extensive research about his practice back then led me to wait until I moved back to Washington. I am very happy that I waited. Again the experience from initial contact to 6 months post-op has been great. I am back to my regular activities. Admin & Nursing Staff were always available to answer my questions during the pre and post op periods. Dr. Egrari is a phenomenal surgeon. His full abdominoplasty surgical technique required only 2 weeks down time for me. Words can't describe how happy I am with the result. And I also want to complement his surgical staff who made me feel at ease during the pre-op. I have been recommending him to all my friends and family.*
Breast Augmentation
Dr. Egrari and his staff, especially his anasthesiologist, were fantastic. His level of expertise in this area of surgery is very high, and I appreciate his knowledge of proportion. Dr. Egrari has a very good eye. I am 7 months post-procedure and I feel like my implants are part of my body, and really balanced out my proportions. In terms of the surgery, I was surprised that I had very little pain and the anasthesiology portion went more smoothly than any other surgery I have had. I woke up with no nausea and pain management was handled very well. Overall, very, very happy with the result. I only wish I had done it sooner!*
Eyelid Surgery
Dr Egrari and his team are very detail oriented and informative throughout the whole process from consult to post-op.*
Breast Lift
I felt supported throughout the recovery. When one of my stitches was bugging me, I was able to get in immediately.*
Breast Implant Removal
Dr. Egrari is the absolute best! He always makes me feel comfortable and safe. His nurses are all wonderful as well. Especially Kristen and (I don't recall her name) but the recovery nurse. She did a great job keeping me out of pain after surgery. Most of my pre-op and post op appointments were with Kristen and she is so kind and compassionate. All of the staff are great! Everyone made me feel very cared for.*
Breast Implant Revision
The staff is phenomenal in their caretaking and my surgery was well handled from start to finish.*
Breast Lift, Breast Augmentation
Overall I'm happy with my results, as it looks so much better than before.*
Breast Augmentation
Surgery result is good and as expected.*
Body Lift
My results are mind blowing. My lower body lift took away all my skin that was hanging from weight loss. I feel incredible and could not be happier. The way I look now after putting in all my effort to lose weight feels complete. Dr. Egrari is absolutely magical. Worth every penny. He transformed my body.*
Male Breast Reduction / Gynecomastia, Liposuction
I'm extremely happy with my results and at 32 I've never looked better. I've always been dedicated to fitness and i believe I took my body as far as it could go. These procedures took me the rest of the way and I can't believe the reflection in the mirror. It's made me much more confident and happy*
Breast Augmentation
Dr. Egrari was very calming and attentive every step of the way from consultation to the day of the procedure. The nurses also were also very reassuring. Always available to answer any type of question over the phone.*
Breast Reduction
The staff was so professional. Highly organized. Always treated with upmost respect. Great follow up also.*
Tummy Tuck
My doctor explained the whole procedure and what to expect*
Face Lift, Eyelid Surgery, Neck Lift
I look younger and I still look like myself! Loved the results*
Tummy Tuck
All members of the care team were so thorough and thoughtful. I felt very prepared for my procedure and recovery. My results are better than I could have hoped for.*
Breast Reduction, Liposuction, Tummy Tuck
Everyone was professional, knowledgeable and extremely helpful & nice.*
Eyelid Surgery, Fat Grafting / Transfer
From consultation to post surgery visits, all the staff is very helpful. They took time to explain the procedure and made sure that I felt comfortable.*
Face Lift, Eyelid Surgery
The staff has been amazing from the very beginning. starting with the first consultation, the procedure and all the way through the aftercare.*
Liposuction, Tummy Tuck
Outcomes of tummy tuck were great. Good customer service. Surgeon was confident and reassuring throughout the process. Support staff were excellent*
Liposuction, Tummy Tuck
Dr. Egrari makes you immediately feel at ease and is so kind. The whole experience from consult to prep to surgery to recovery was absolutely top notch. All the nurses were so sweet and helpful. I actually looked forward to my next appt!*
Breast Augmentation
My breast augmentation results far surpassed what I even imagined. The shape and size fit my body beautifully. The experience with the team and at the office was top of the line. You can tell that the team loves what they do, and everyone takes great care in making sure you feel important. Dr. Egrari is a true professional and a master at his work.*
Face Lift
Dr Egari and his staff were so attentive during the entire process and through the recovery period. Dr Egari took time to answer all of my questions and to reassure me that I would love my results. I am so pleased with my result and the entire process. He is a perfectionist and his bedside manner was wonderful.*
Tummy Tuck
Dr. Egrari is a true artist and fantastic surgeon. At the consultation he humbly expressed his high level of skill, put me at ease with his expertise, day of surgery he was calm and confident and attuned to detail, at the post-op he was an artist admiring what he saw in his mind come to life.*
Breast Augmentation, Breast Lift
Professional Perfectionist Friendly Customer service*
Breast Lift, Breast Reduction, Liposuction, Back Lift
From the moment I called to make a consultation to the final follow up, everything was perfect. Everyone was so kind and seemed to genuinely care about me as a patient and my recovery. This was a five star experience from start to finish. All of my questions were answered, we everything was thoroughly explained and laid out. I was walked through what to expect on the day of and throughout my recovery so there weren't any surprises. I cannot say enough great things about all the wonderful care I received especially from the fantastic nurses. They were on top of my recovery and checked in with me weekly. They were lovely and so caring! Most importantly, my results are incredible! I am so happy with how things turned out, my results exceeded my expectations. Dr. Egrari is an incredible surgeon and his staff is amazing!*
Testimonials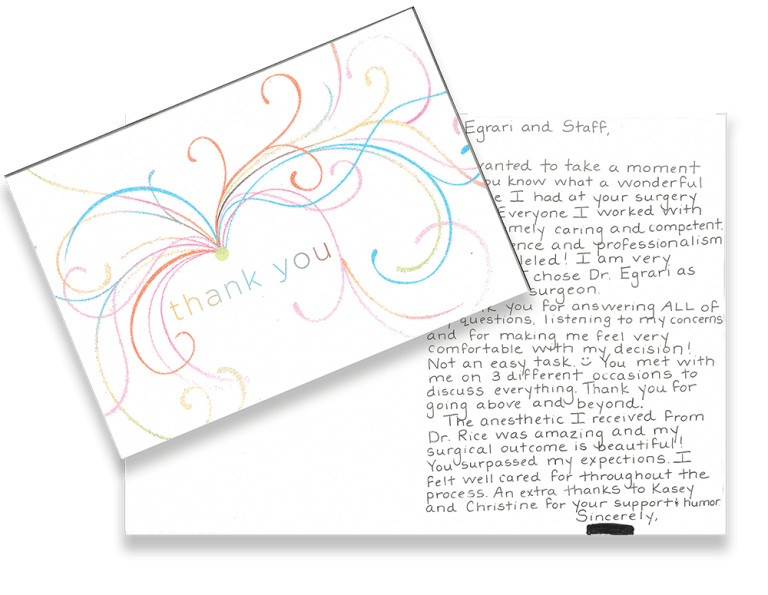 Your Patience And Professionalism Is Unparalleled!
Dr. Egrari and Staff, I wanted to take a moment to let you know what a wonderful experience I had at your surgery center! Everyone I worked with was extremely caring and competent. Your patience and professionalism is unparalleled! I am very thankful I chose Dr. Egrari as my plastic surgeon. Thank you for answering ALL of my questions, listening to my concerns, and for making me feel very comfortable with my decision. Not an easy task. 🙂 You met with me on three different occasions to discuss everything. Thank you for going above and beyond. The anesthetic i received from Dr. Rice was amazing and my surgical outcome is beautiful! You surpassed my expectations. I felt well cared for throughout the process. An extra thanks to Kasey and Christine for your support and humor.
By Withheld for Privacy
You Have Made This Easier Than I Ever Expected.
Dear Dr. Egrari and Lovely Ladies, Thank you so much for all of your attention and wonderful care. Though I have a ways to go yet to see my final results, I am already so thrilled with my progress – girdle & all! You have made this easier than I ever expected. Thank you Dr. Egrari for your skill & artistry. I knew I was in the best hands." Thank you!
By Withheld for Privacy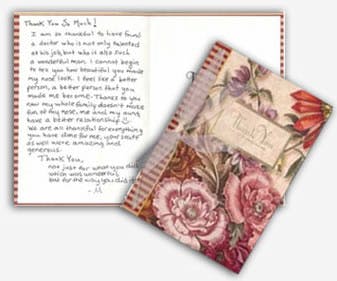 I Am So Happy With My Experience And My Results.
Hi!! First of all, I want to thank you so much for being so helpful during the whole process before my surgery. You were such a pleasure, very informative and so patient with me. I appreciate the time you spent helping me with whatever requests/questions I had. THANK YOU! Secondly, I want to tell you how great it has been visiting the office. You guys are a different breed there, let me tell you. I love the high-end feel of the office and staff. Clean, well-kept, modern. Love it! It's such a great feeling to be in such a rich presence. It's no secret that I saved for a long time to be able to have this surgery with Dr. Egrari, and I definitely feel like I got my money's worth! Working with Katie has also been such a pleasure. She is one of the nicest people I have ever met…seriously. I appreciate her quick call-backs, willingness to answer questions and how understanding she has been. She has taken great care of me thus far. And I have to say, it doesn't hurt that I have been cared for from beginning to end by such beautiful people! Lastly, I would really appreciate if you could let Dr. Egrari know how thankful I am to him. I know this is his job, he gets paid to do it and go about his day when he is finished. But I want him to know that in doing these procedures, he is truly changing lives. I cannot tell you how amazing and liberating it is to go without a bra! Not only did he accomplish the task of removing breast tissue to make me more comfortable, but even in this early stage of healing, I can see that he has created the most beautiful breasts for me!! I stare at them every day in awe. He has changed my life! I have so much more confidence now that I don't have breasts that sag to my belly button and I can actually see my nipples, wow! I also wanted to comment on how painless and easy this process has been for me. I experience some pain during the day now that I'm back at work, but with the help of the pain medication when I get home, things are perfect! I was so worried about nausea being an issue with the anesthesia and pain medicine. I did not feel nauseous ONE TIME. This is amazing to me as I have the most sensitive stomach ever. I also had so many fears about being to sleep because of a traumatic experience I had when I had my c-section and problems with anxiety and panic attacks when I am on my back or have anything covering my face. Everyone was so accommodating and every time I felt a little anxious prior to the surgery, I was quickly put at ease by the nurse and anesthesiologist. I didn't even have a chance to cry or be scared! I also never lost mobility in my arms, never had any bruising and really was able to be self-sufficient for the most part. I read horror stories of bruising and not being able to move your arms and the nausea and so on. I experienced none of that. I am SO happy with my experience and my results. I seriously will recommend Dr. Egrari and his staff to ANYONE I know who may ever consider plastic surgery and I will definitely be a life-long client! Thank you…so much. You all are remarkable people and I am forever grateful.
By Withheld for Privacy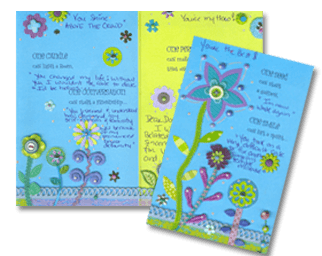 You Took Away Those Tears. Thank You!
You're the Best! I'm now whole again… You took on a very difficult case to fix another surgeon's terrible mistake.You shine above the crowd. You changed my life: without you I wouldn't be able to date & I'd be hiding…You listened & understood how damaged my self-esteem & femininity was because of my pronounced breast deformity. You're my hero! You took away those tears. Thank you! I wanted to send you this thank you with my sincere appreciation and respect for your skillful hands and patience. Fixing 'Double Bubbles' was a miracle! Thanks Again!
By Withheld for Privacy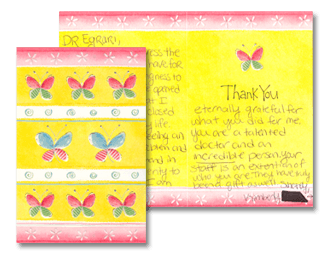 Thank You For Seeing An Answer To My Problem
Doctor Egrari, Words cannot express the deep gratitude I have for you and your willingness to help me. You have opened a door for me that I thought had been closed for the rest of my life. Thank you for seeing an answer to my problem, and extending your hand in warmth and sincerity to do your very best. I am eternally grateful for what you did for me. You are a talented doctor and an incredible person. Your staff is an extension of who you are. They have truly been a gift as well.
By Withheld for Privacy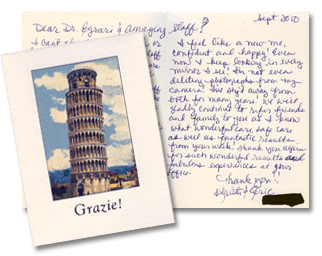 I've Received Top-notch Care And Incredible Results
I can't thank you enough or brag about you and your staff enough for the wonderful care and fabulous skill you have as a surgeon! Your office is filled with kind and caring staff who make your patients feel like the most important person in the world as soon as a foot is stepped thru the door. Your nursing staff is tenderhearted, thoughtful and highly skilled, making a great experience even better! I/We couldn't be more pleased with the results I've had since coming to you! Twice now I've received top-notch care and incredible results but the work of your hands! I feel like a new me, confident and happy! Even now, I keep looking in every mirror I see! I'm not even deleting photographs from my camera! I've shied away from both for many years! We will gladly continue to refer friends and family to you, as I know what wonderful care, safe care as well as fantastic results from your work! Thank you again for such wonderful results and fabulous experiences at your office!
By Withheld for Privacy
I Still Cannot Believe It's Me When I Look Into The Full Length Mirror.
It's been just over 3 months since my "overhaul" (liposuction, abdominoplasty and breast augmentation in Bellevue). I still cannot believe it's me when I look into the full length mirror. I researched my procedures fully, had a few consultations at different clinics and decided to put my body in the very capable hands of Dr. Egrari, who is not only a fabulous surgeon, but an artist as well. Dr. Egrari and his staff were very helpful answering any and all questions I had. My heartfelt thank you to Dr. Egrari, Val, Barb, Mitra and Maria. I definitely made the right choice of clinics.
By Withheld for Privacy
I Appreciate The Wonderful Way I Was Treated And Accepted By All Of You
To thank you all for giving me my life back is an understatement. My heart is very full when I think of all your skill, advice and tender care during and after my abdominoplasty. I appreciate the wonderful way I was treated and accepted by all of you. Dr. Egrari, you are the BEST, thank you so much. When I stop long enough to look in the mirror, I still sometimes wonder "Who is that woman?" I can wear clothes now that I've only dreamed about for years. I will always remember my experience with love and appreciation. Bless you all.
By Withheld for Privacy