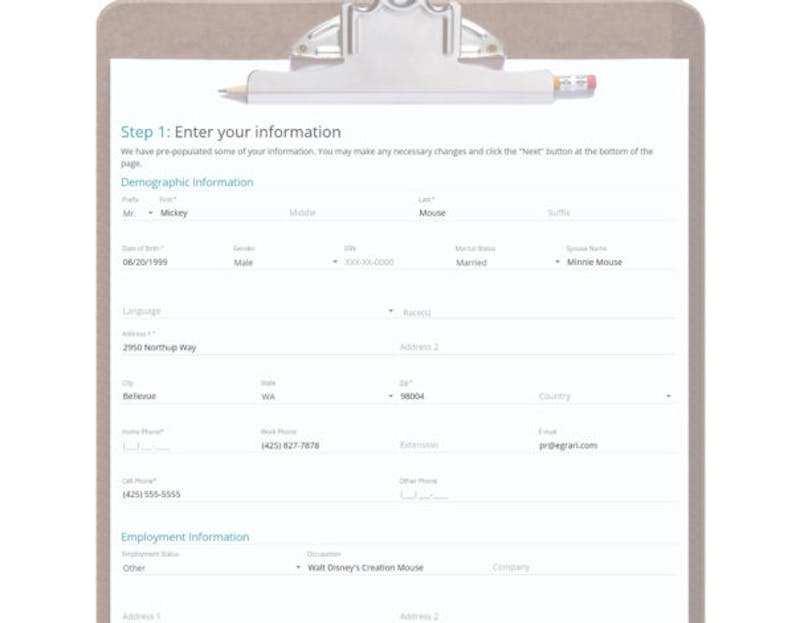 Egrari Patient Portal Instructions

Having trouble with your MPV account?
If you are creating an account, following the instructions below. (If you are updating your info, skip to step 4).
After speaking with one of our office coordinators, you should receive a confirmation email with the details of your consultation process and portal information.
1. Click the link in the initial appointment confirmation email.

2. Enter your information in this form.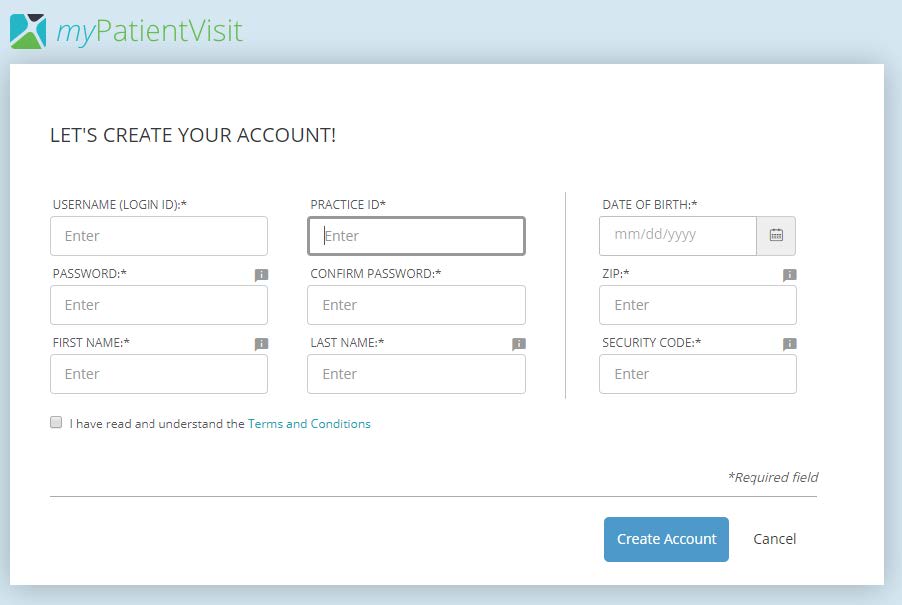 3. Once you have verified your account, log into your account. Your dashboard should look like this: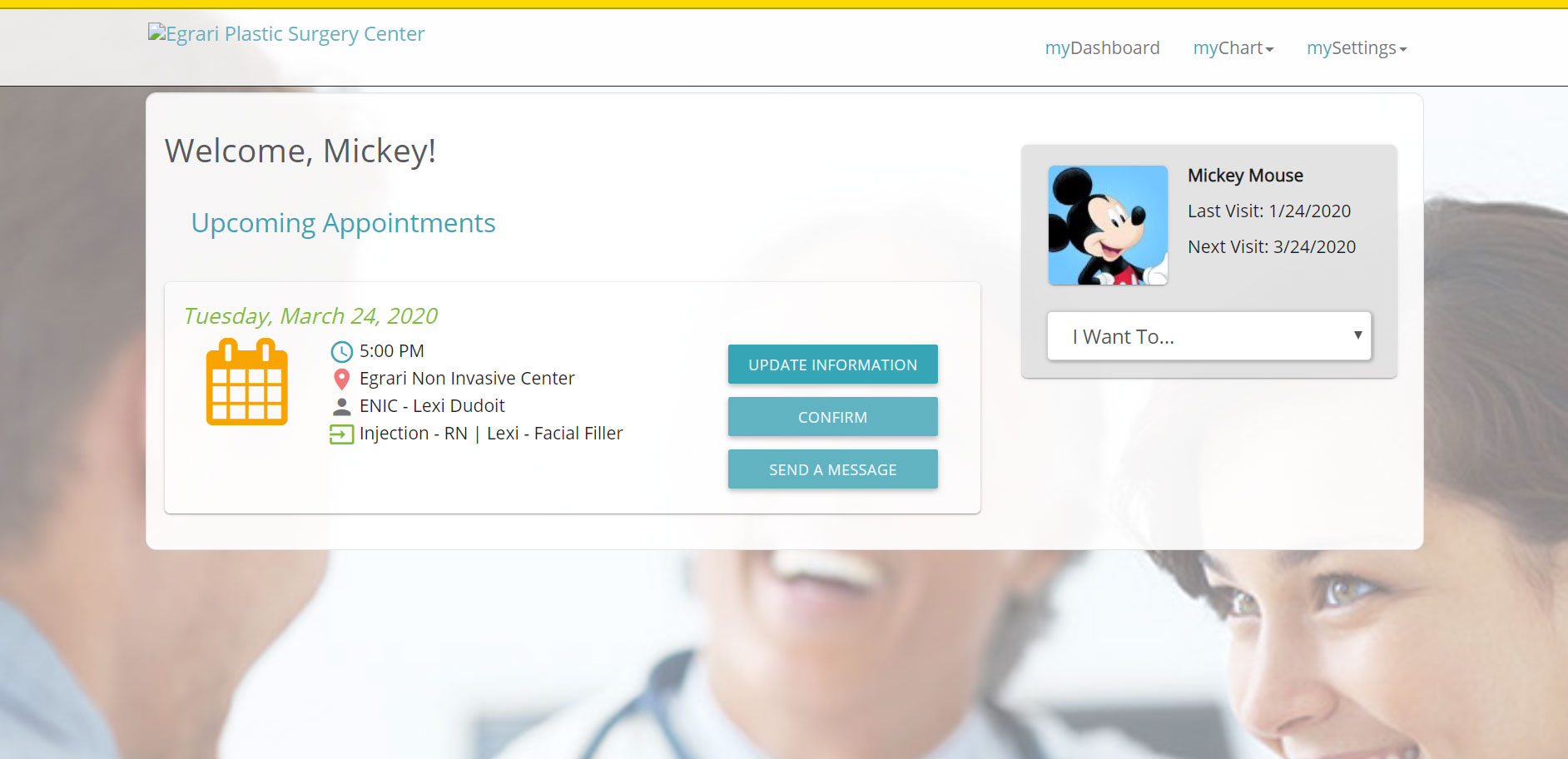 4. Click UPDATE INFORMATION next to your appointment information.
5. Fill all of your demographic info out. Once finished, click the green 'next' button in the bottom right corner.
6. Skip the Insurance window by clicking the green 'next' button in the bottom right corner again.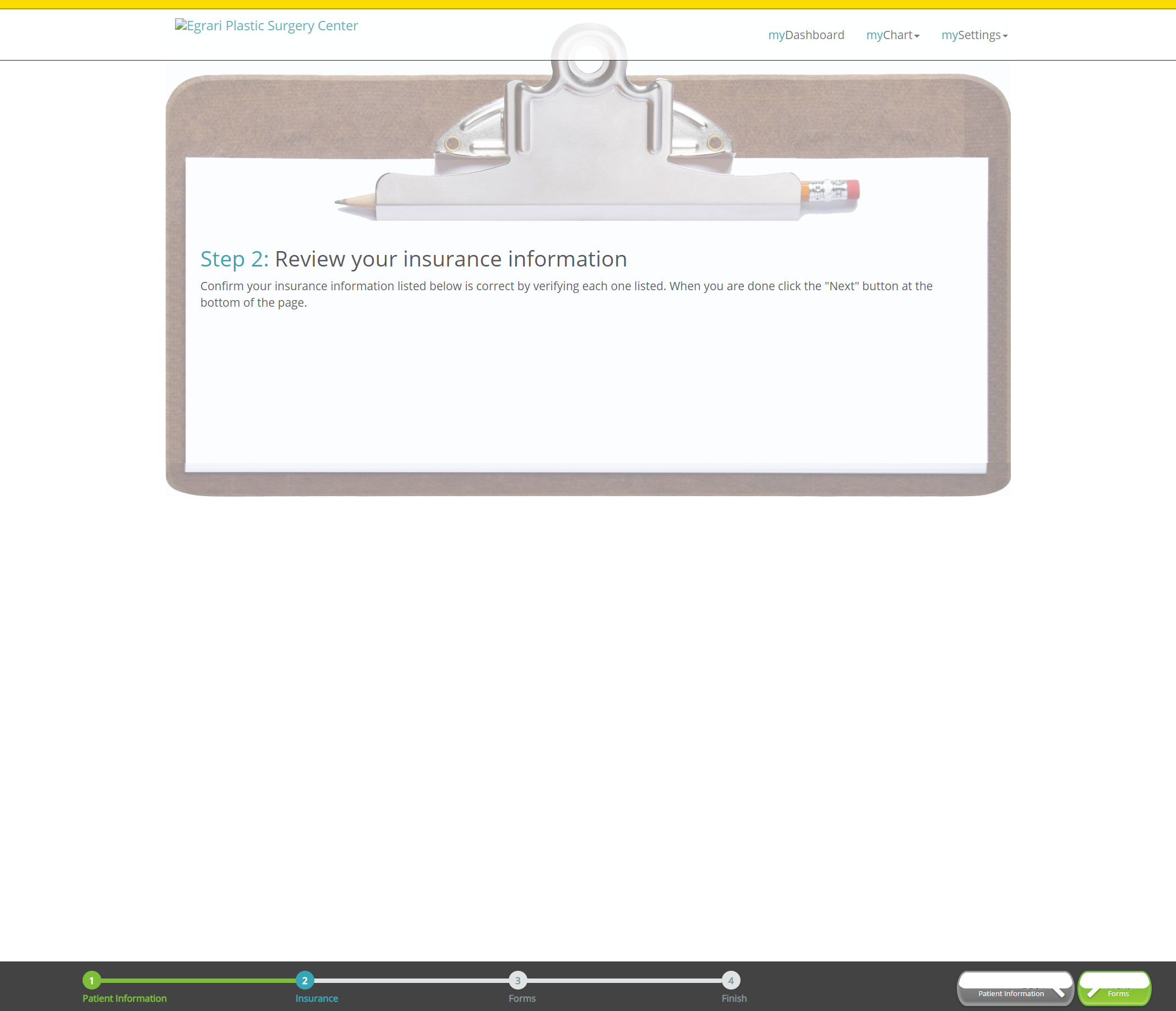 7. Click the 'Start' or 'Continue' to fill out your Health Questionnaire.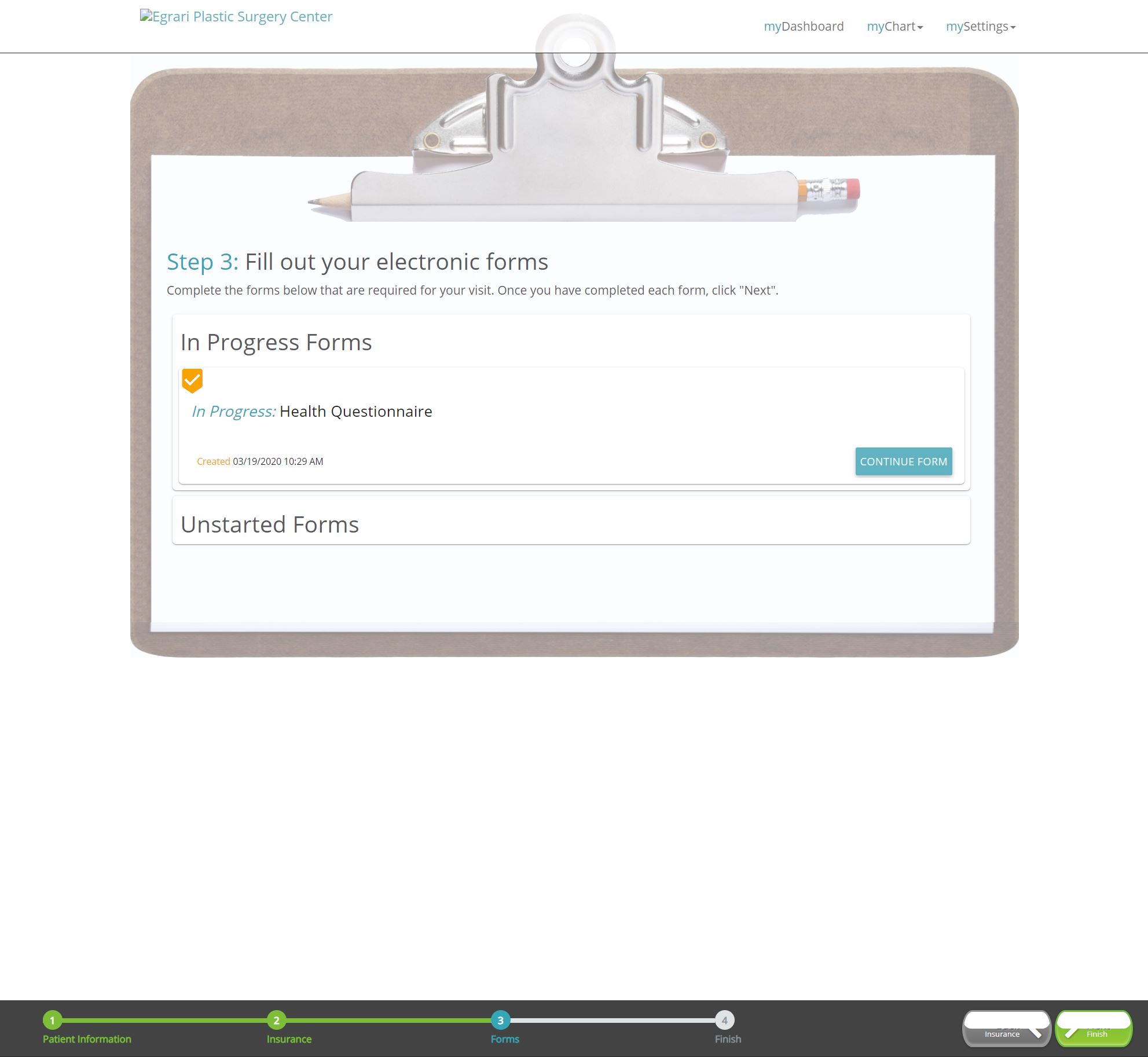 8. Fill out each page. After completing each page, click the blue 'Next' button.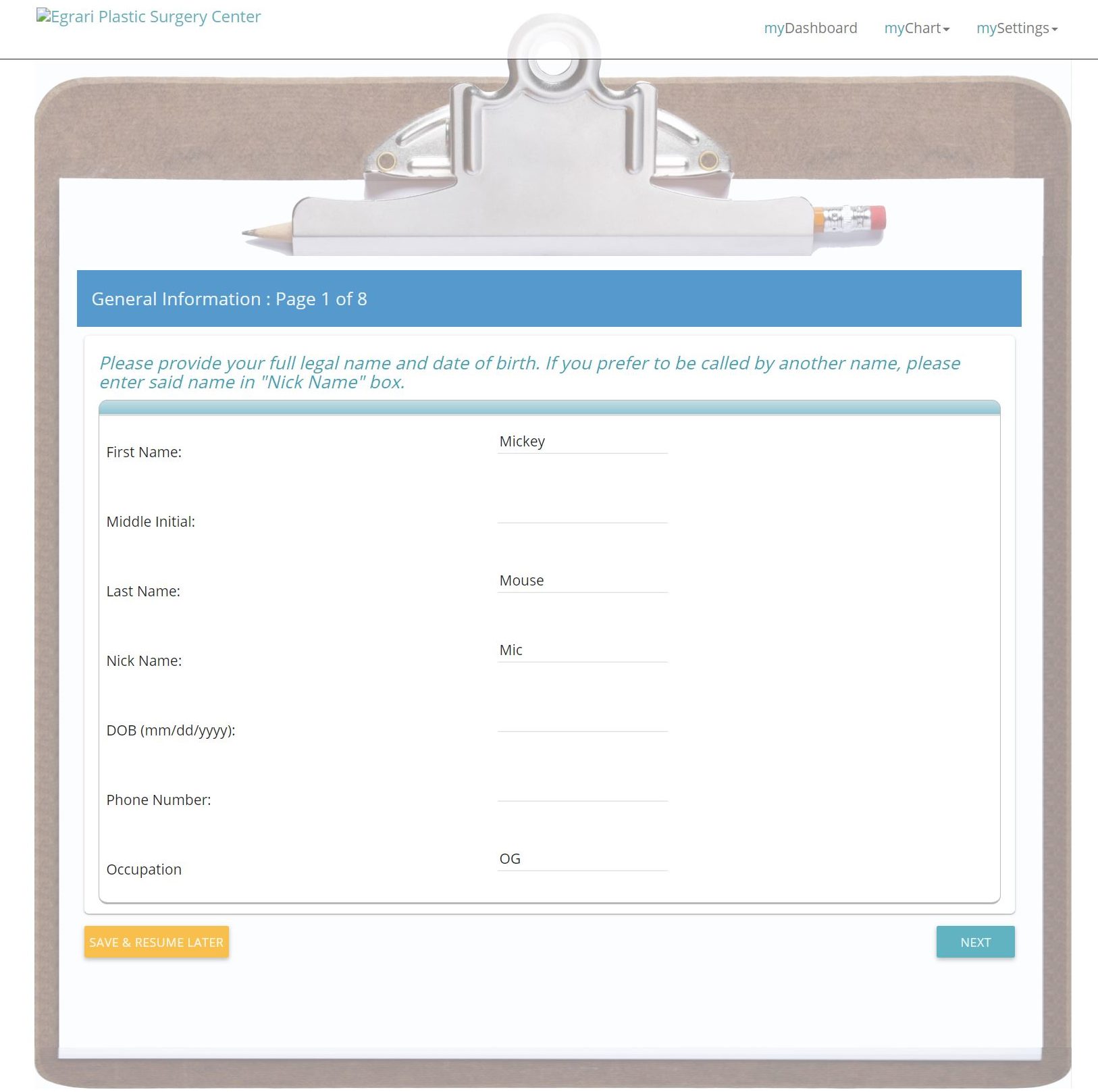 9. Once you have completed all pages, click the green 'FINALIZE & SUBMIT TO OFFICE' button.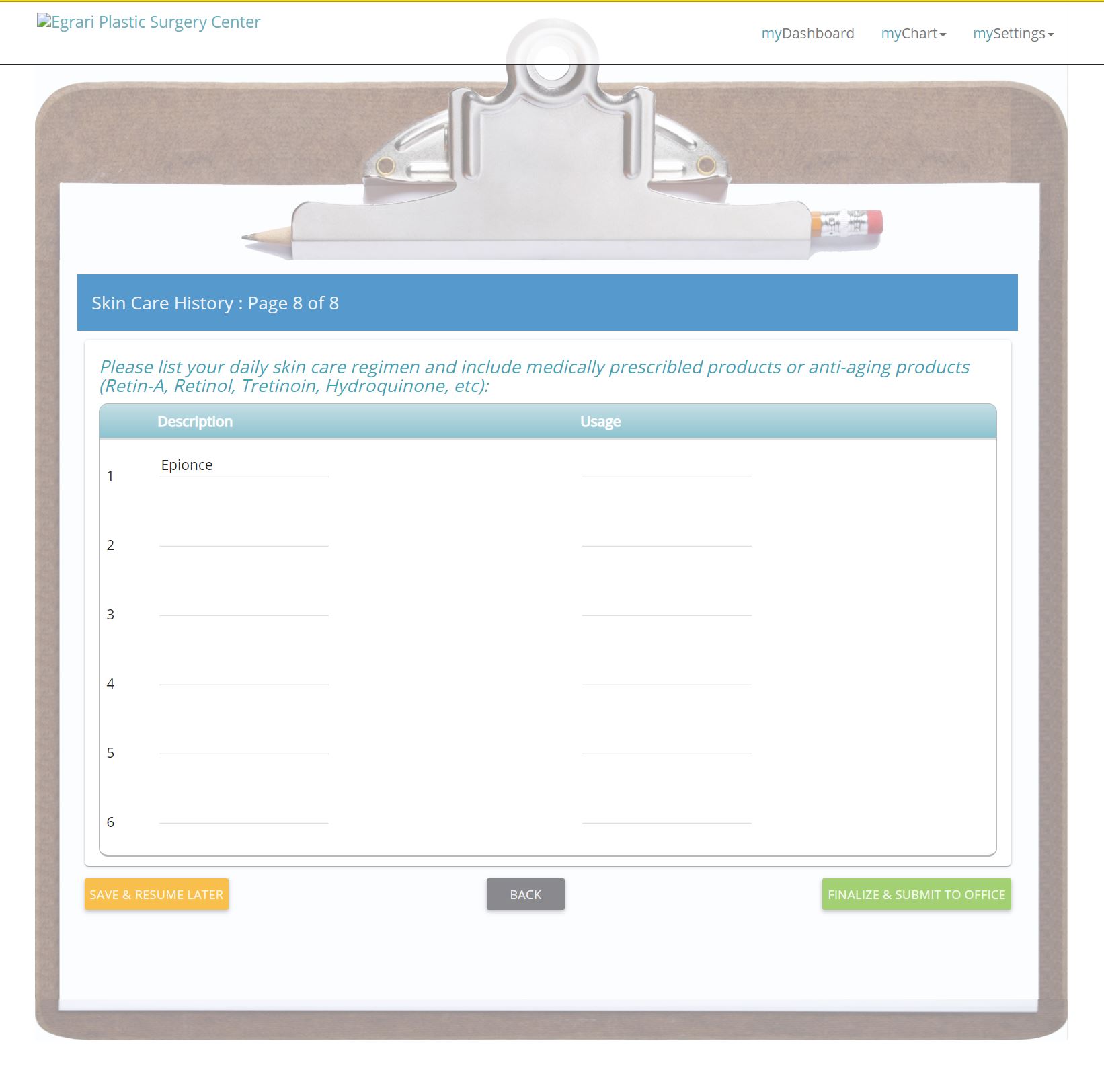 10. Click submit if your forms are complete and ready to submit.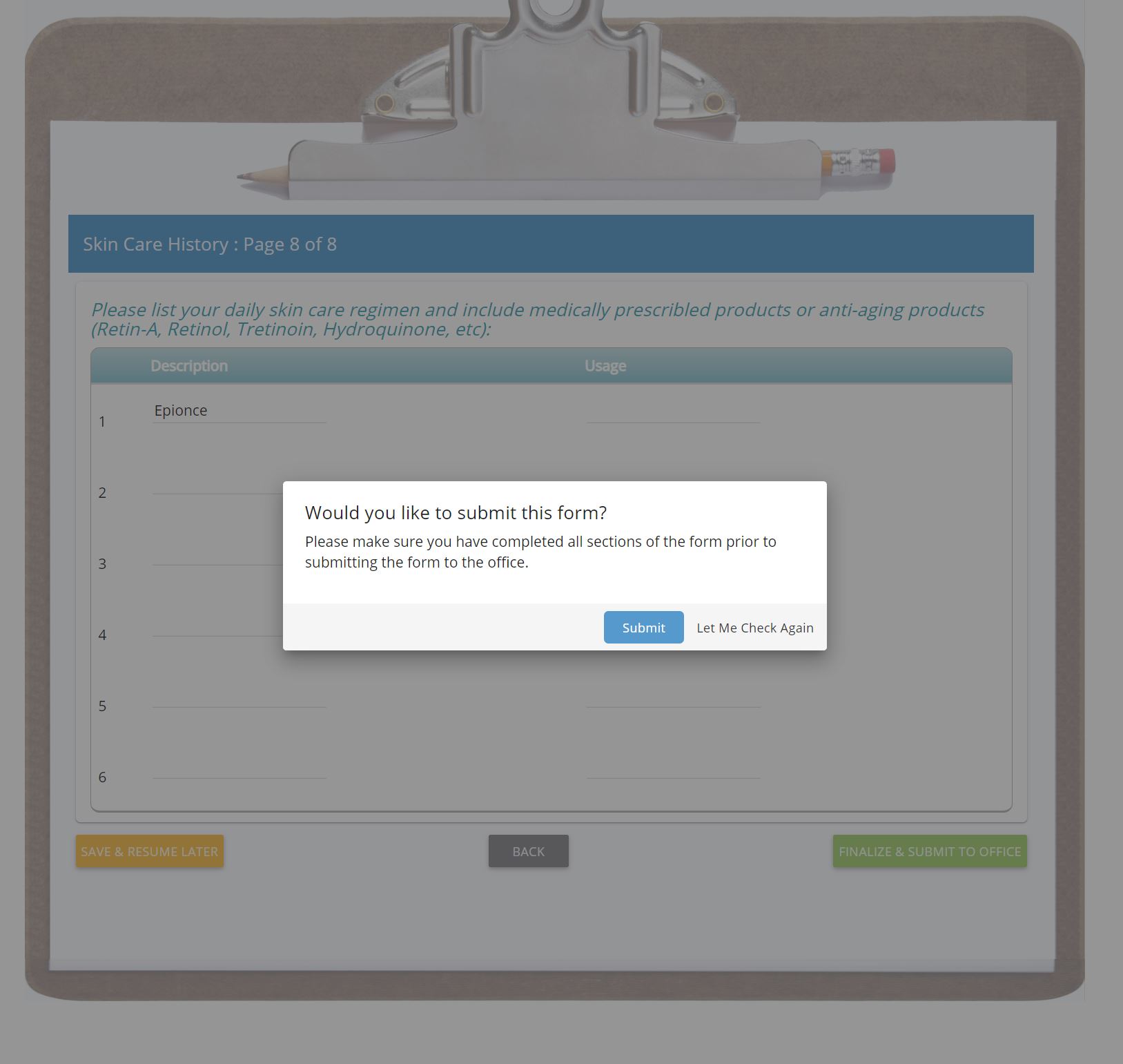 11. And you're done with your health history! If you want to submit photos or upload a profile picture, click the green 'Return to Dashboard' button.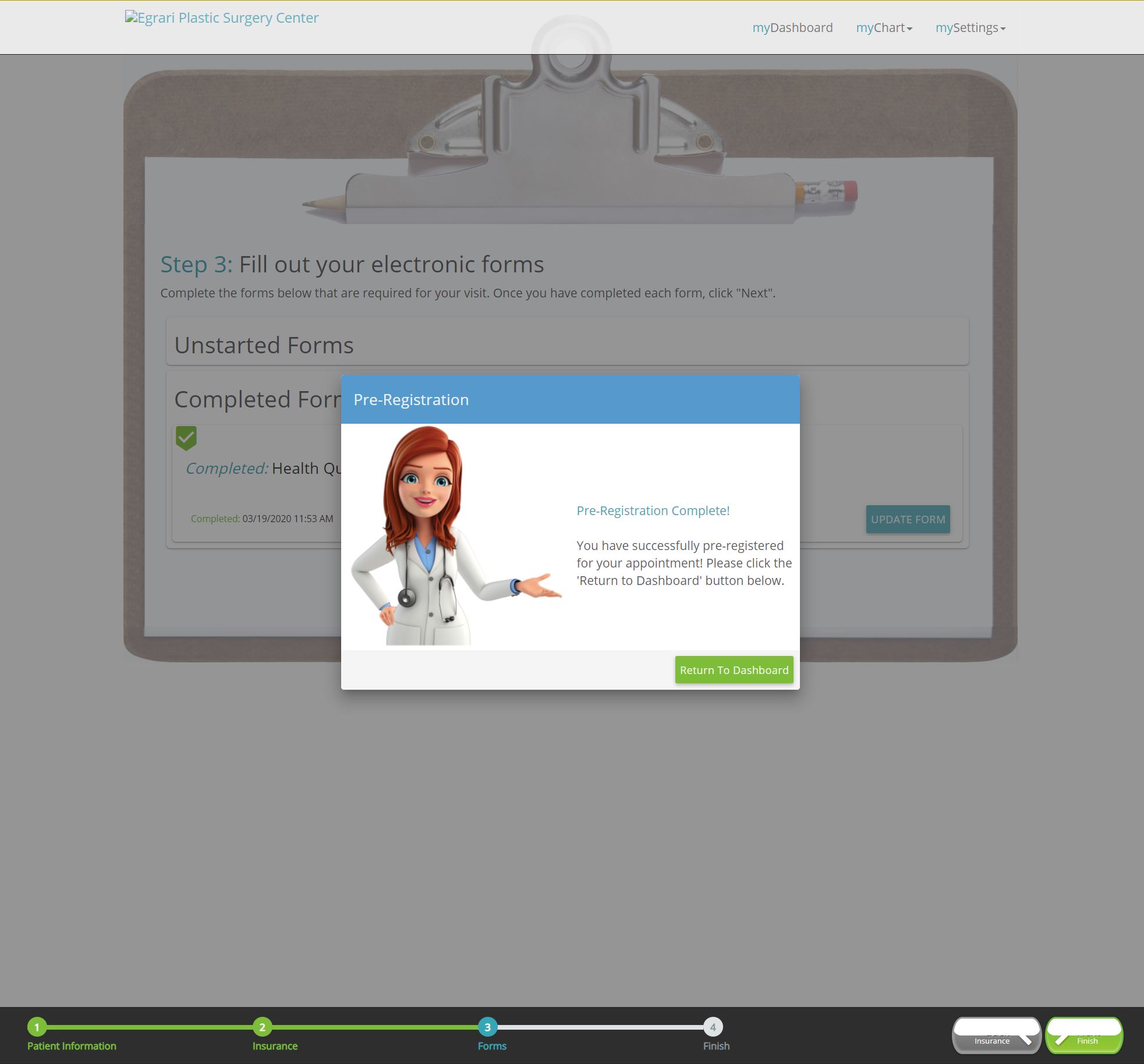 Uploading Photos & Documents
Once you are on your MPV dashboard:
1. Under your profile on the top right of your dashboard, click the dropdown box that says 'I Want To…' and select 'Upload Document'. (If you would like to add a profile picture select 'Change My Patient Picture).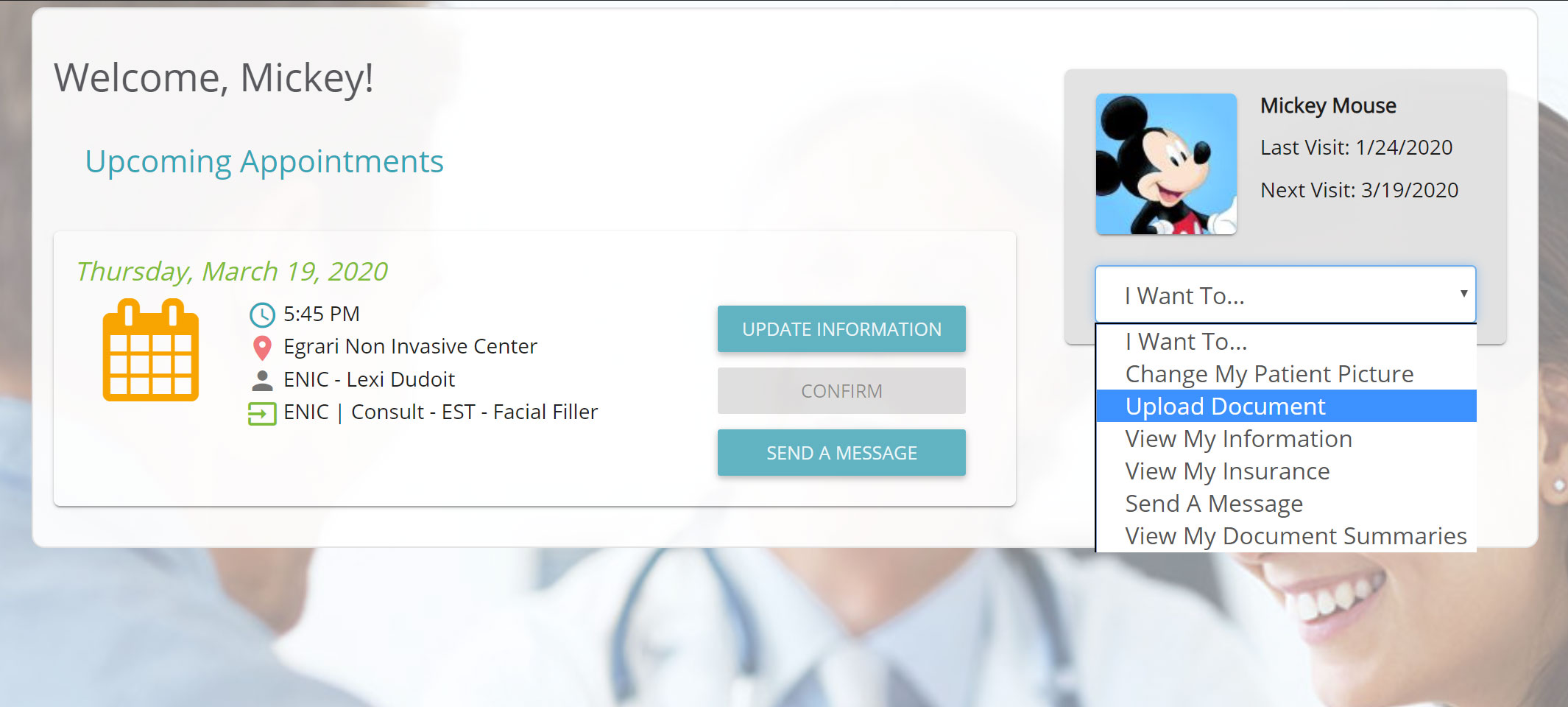 2. Click 'upload document' and select the images you would like to upload straight into your medical chart.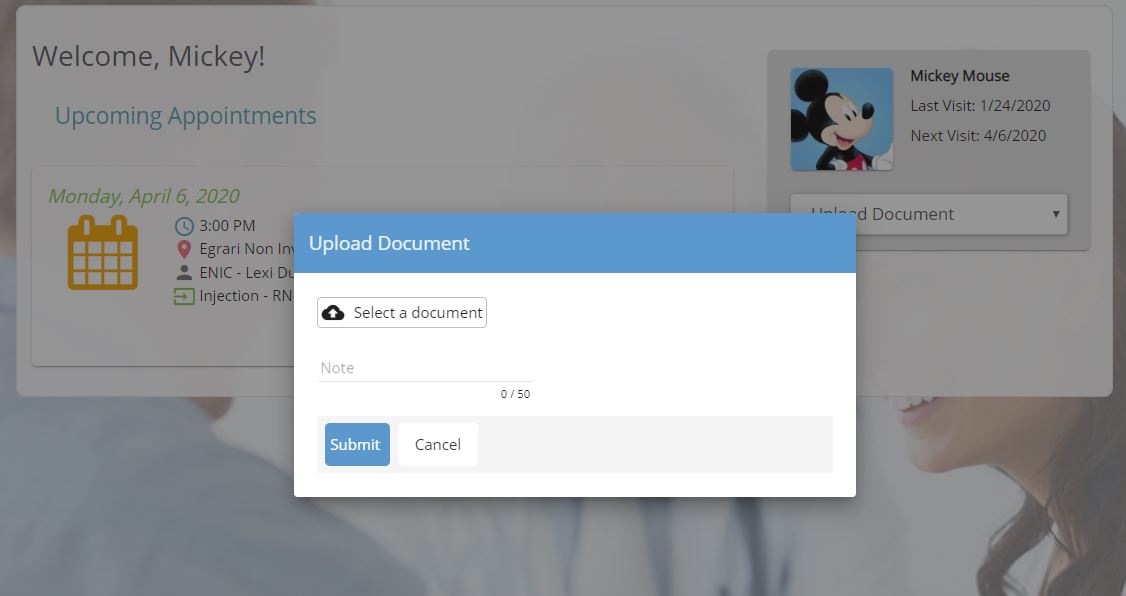 If you have any questions or concerns, please contact our office at 425.827.7878.