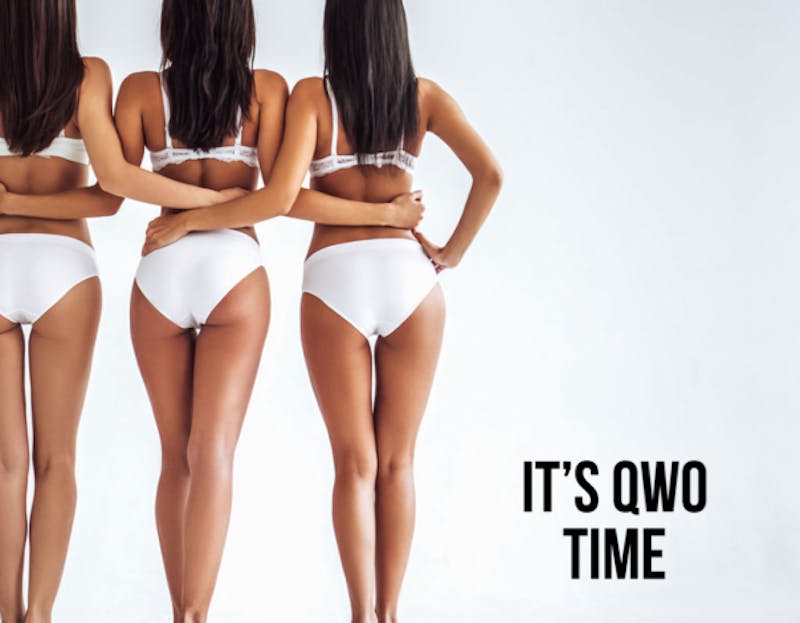 QWO
QWO (collagenase clostridium histolyticum – aaes), first of its kind, is FDA-Approved and
the only injectable that treats moderate to severe cellulite of the buttocks.
QWO is injected into the dimples caused by the fibrous bands. The enzymes in QWO break down bands allowing the fat cells to reorganize themselves. The dimples flatten, leaving a smooth surface.
QWO takes about 30 minutes to do. Three treatments are needed (21 days apart). It is non-surgical and there is no downtime. View our pre-procedure and post-procedure information here.
The QWO Special 💉
Save up to $450 on three QWO treatments!
MINOR: $1755 (3 treatments)
STANDARD: $2970 (3 treatments)
In a practice with over 20 years under its belt, questions about cellulite treatment are still among the most common we get. For the first time ever, we can offer a truly surgical-free solution for cellulite. And that is all thanks to QWO.
For more information about QWO, please visit our website or call 425.827.8285.