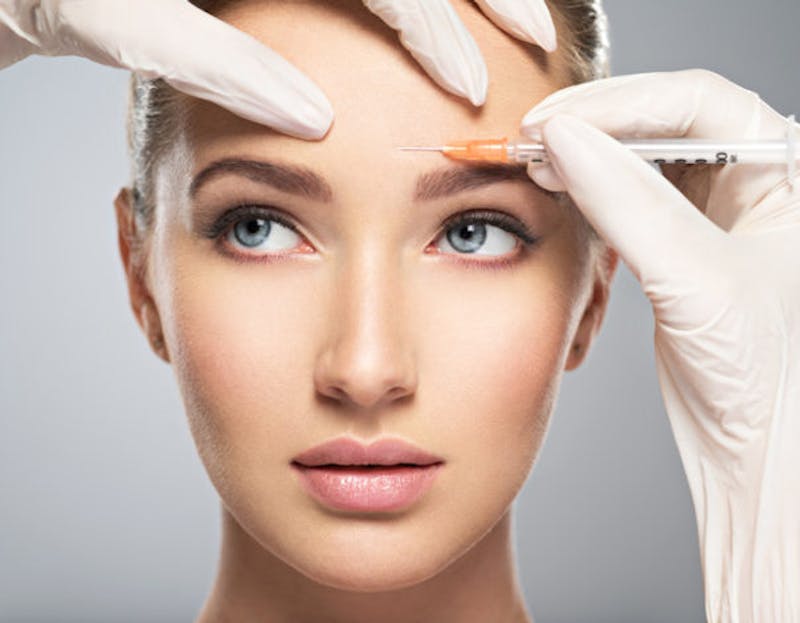 Your face tells a story – and reveals your age. There comes a time when your facial skin will start to lose its youthful, supple firmness, and lines and wrinkles appear, leaving you looking older than you feel. When the visible signs of aging set in, you may think that surgery is your only alternative for a more youthful appearance. That is not the case. With BOTOX, you can stop fine lines and wrinkles in their tracks. Which is right for you – surgery or BOTOX?
Why should I choose BOTOX?
It can be difficult to sort through the many anti-aging treatments available today. BOTOX cosmetic is a neurotoxin which temporarily paralyzes the facial muscles, smoothing the appearance of fine lines and wrinkles. It is derived from naturally-occurring compounds which have been refined and purified to create an injectable which is approved by the FDA.
When injected into the muscles of the face, BOTOX smooths fine lines, relaxes wrinkles, and prevents new lines from forming. It provides a non-invasive option for limiting the signs of aging without the need for surgery or downtime.
What are the benefits of BOTOX?
The art of administering BOTOX is a skill that must be acquired through training and experience. BOTOX has virtually no recovery time needed so you may return to your normal activities immediately when you leave our offices. The ability to see precisely where BOTOX is needed and administer just the right amount what brings patients back to Dr. Egrari for injections again and again. When administered by his careful hands, BOTOX can:
Smooth forehead creases and frown lines
Smooth crow's feet
Release the banded appearance of neck lines
Lift fallen eyebrows
Smooth smile lines and nasolabial folds
What can BOTOX not do?
BOTOX is a temporary solution to the visible signs of aging and the smoothing results achieved with it must be maintained through regular injections. BOTOX cannot, however, provide the dramatic results that can be achieved with surgery.
If you are suffering from severe sagging of skin in the mid- and lower-face or have deep creases and folds, BOTOX may be unable to restore a more youthful look. Issues of severe skin laxity and deep lines and creases may only be treated with a surgical facelift. The results of a surgical facelift last for ten years or more.
Why should I choose Dr. Egrari?
When seeking to treat the visible signs of aging, men and women in the Seattle area frequently turn to Dr. Egrari for his experience, artistic sensibilities, and honest assessments. Dr. Egrari will never steer you toward a treatment that is inappropriate for you. As a leading board-certified plastic surgeon, he has achieved acclaim for his work in facial rejuvenation, both with injectables and surgery.
He will carefully listen to your vision in seeking facial rejuvenation and advise you whether BOTOX can help you achieve those goals, or if it might be time to consider a facelift. Dr. Egrari always strives to produce sophisticated, natural-looking results in each patient he treats, and takes great joy in helping his patients experience increased confidence and a better quality of life.