Unlicensed Raw Botulinum Toxin Source Of Patients Illness In Florida
ALLERGAN'S BOTOX® (BOTULINUM TOXIN TYPE A) NOT THE CAUSE OF BOTULISM IN FLORIDA PATIENTS — FDA Affidavit Identifies Unlicensed Raw Botulinum Toxin as Source of Patient's Illnesses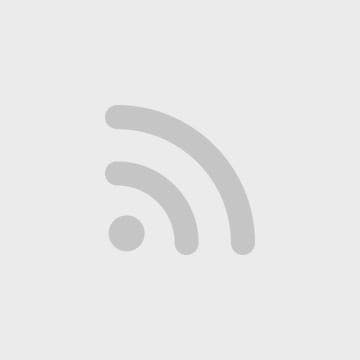 Irvine, CA — Allergan, Inc. (NYSE: AGN) announced today that a U.S. Food and Drug Administration (FDA) affidavit filed in the U.S. Federal District Court reveals that BOTOX® was not used and played no role in the case of four patients who became ill after treatments by an unlicensed physician at a Florida facility. Rather, the FDA affidavit reveals that the patients were given massive doses of an unregulated, unlicensed and unapproved bulk botulinum toxin distributed by a Northern California maker of research material.
In a detailed affidavit filed December 10, 2004 in U.S. Federal District Court in San Jose, California, the Office of Criminal Investigations of the FDA indicates that the cases of botulism resulted from the illegal administration of enormous amounts of unlicensed and unapproved botulinum toxin by an unlicensed physician in Florida. The FDA affidavit supports the following conclusions:
BOTOX® (sold by Allergan under the brand names BOTOX® and BOTOX® Cosmetic) is the only FDA-approved and licensed botulinum toxin type A medical product in the United States. The FDA's Center for Drug Evaluation and Research (CDER) has confirmed that in the 15 years since BOTOX® was first approved in the U.S., the FDA has received no reports of botulism related to the use of BOTOX®.
On November 23, 2004, the suspect facility ordered a vial of raw bulk toxin from a supplier in Northern California. This was a raw toxin and not a medical product. According to the affidavit, the facility estimated the vial contained 20,000 units of botulinum toxin. Allergan's own calculations indicate that the vial may have contained as much as 10 million units of botulinum toxin. For comparison purposes, a vial of BOTOX® contains only 100 units of botulinum toxin, an amount so small that it is weighed in billionths of a gram.
The health care provider then attempted to reconstitute the raw toxin and to inject it into himself and three other patients as though it were an actual medical product.
As a result of being treated with massive quantities of an unlicensed, unapproved raw toxin, all four patients were admitted to medical centers with symptoms of botulism.
Based on these and other findings, the Office of Criminal Investigations of the FDA applied for a search warrant to search the premises of the manufacturer of the raw botulinum toxin. Additionally, on December 4, 2004, a federal search warrant was served on TRI-Toxin Research International, an entity in Tucson, Arizona that markets an unapproved and unlicensed botulinum toxin allegedly only sold for research purposes and not for human use. The FDA affidavit reports that during the search, federal agents uncovered numerous marketing materials advertising seminars held by TRI-Toxin Research International staff suggesting medical uses on humans of unapproved and unlicensed botulinum toxin, as well as call lists and call records reflecting the names and telephone numbers of dermatologists and plastic surgeons apparently targeted by TRI-Toxin Research International.
"The FDA report confirms Allergan's findings regarding this matter — that BOTOX® played no role in this unfortunate incident and that the worldwide manufacturing and supply of BOTOX® is safe," said Douglas S. Ingram, Allergan's Executive Vice President and General Counsel. "BOTOX® is Allergan's unique brand of botulinum toxin type A and is the only product of its kind approved by the FDA for medical and aesthetic uses in the United States."
Ingram continued, "As these cases show, the use of unapproved and unlicensed botulinum toxin poses a grave danger to patients and we wish the patients harmed in this incident a full recovery. Health care professionals and their patients should feel confident that it is quite easy to ensure they are receiving authentic BOTOX® from Allergan."
He concluded, "This is not an issue of an unsuspecting health care practitioner getting something other than BOTOX®. The issue of unsafe alternatives to BOTOX® involves unethical people who, for reasons of greed, knowingly choose to use unlicensed, unapproved and dangerous products, rather than a real medicine, BOTOX®. "
Allergan has a number of measures in place to ensure the integrity and authenticity of BOTOX® and BOTOX® Cosmetic:
A 15-year manufacturing history with rigorous quality control and quality assurance processes that are overseen by worldwide regulatory authorities;
A policy of selling only to licensed health care professionals, as defined by state licensing laws;
A sophisticated system in place that tracks each shipment of BOTOX® and BOTOX® Cosmetic sold. In fact, Allergan only ships BOTOX® and BOTOX® Cosmetic on dry ice directly to the licensed health care professional;
A state-of-the art holographic film which appears on each vial of BOTOX® and BOTOX® Cosmetic so that physicians and patients can ensure receipt of authentic Allergan product;
A recommendation that only licensed and skilled physicians inject BOTOX® and BOTOX® Cosmetic. Optimal results are achieved when BOTOX® is administered by a well-trained physician with extensive knowledge of the product and the area of injection, and who has the qualifications necessary to evaluate and determine the best treatment for each individual; and
Resources to direct patients to qualified and trained physicians, including a physician locator on the BOTOX® Cosmetic website (www.BOTOXCosmetic.com).
Patients should always verify with their physicians that they are receiving BOTOX® and not an unlicensed botulinum toxin. Licensed products available in the U.S. can be verified by checking with the FDA's web site at www.fda.gov. Physicians and consumers with questions may also call 1-800-433-8871 to speak to a company representative if they are unsure a product is the licensed and approved BOTOX® product.
Allergan encourages both physicians and consumers to visit its web sites at www.Allergan.com, www.BOTOX.com and www.BOTOXCosmetic.com to learn more about BOTOX® and BOTOX® Cosmetic.
About Allergan, Inc.
Allergan, Inc., with headquarters in Irvine, California, is a technology-driven, global health care company providing specialty pharmaceutical products worldwide. Allergan develops and commercializes products in the eye care, neuromodulator, skin care and other specialty markets that deliver value to its customers, satisfy unmet medical needs, and improve patients' lives.
Click here to learn more about Botox Cosmetic at Egrari Plastic Surgery Center.
To make an appointment, contact our office at 425-827-7878 or make an online appointment here.