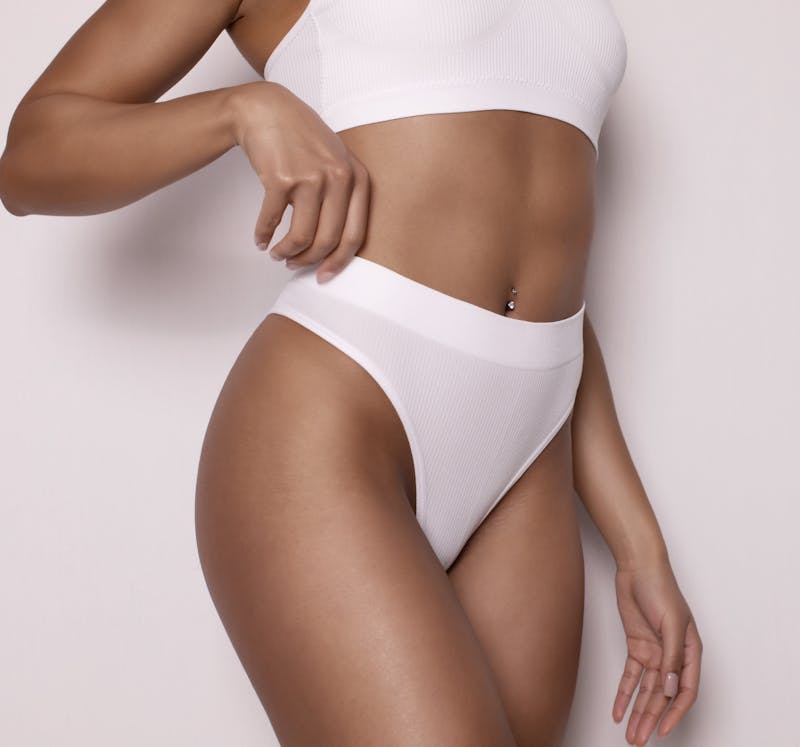 Day of Your Procedure
Tone treatments may be done over clothing free of metals.
It is recommended to wear thin fabrics like workout clothing, leggings/yoga pants, t-shirts, thin blouses, or tank tops.
Remove any jewelry, metallic clothing, buttons, and electronic devices (cell phones, watches, credit/debit cards) before your treatment. These items must remain at least 3 feet away from the applicators during treatment.

Tone is not for those who have metal, electrical, or electronic implants/devices like cardiac pacemakers, hearing aids or implants, implanted defibrillators, implanted neurostimulators, copper IUDs, or drug pumps.
What to Expect
The applicator(s) are carefully placed over the treatment area to start the treatment. Each Tone treatment takes 30 minutes to complete.

You will feel a series of strong muscle contractions and tapping sensations alternating with periods of relaxation. The energy of your treatment during each series of contractions is adjusted so that you're comfortable and achieving your best results.
After Your Treatment
There is no downtime with Tone, and you may return to your regular routine immediately afterward.




For most, discomfort from Tone is minimal to nonexistent. If you feel discomfort following your treatment, you may feel muscle soreness, experience temporary muscle cramping or muscle spasms, or skin redness over the areas treated.

Plan to allow at least one day's rest in between your Tone treatments.
Follow Up
We recommend an initial series of 6 treatments over 6 weeks. Maintain your results by completing at least 2 Tone treatments each month.