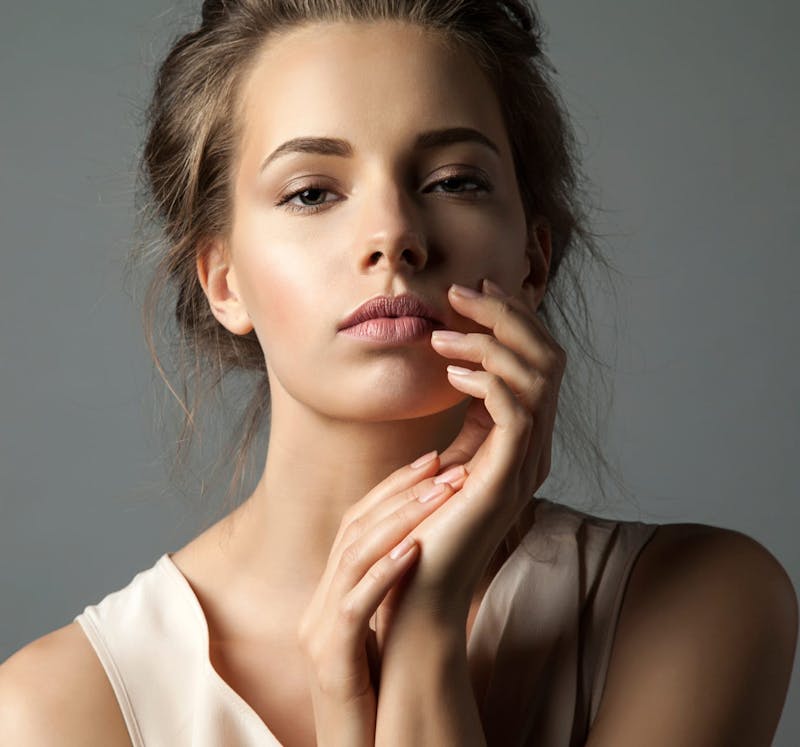 Micro-Needling Pre + Post Care Instructions
Before Treatment
1 WEEK BEFORE Discontinue all topical products containing Tretinoin (Retin-A), Retinols, Retinoids, Glycolic Acid, Alpha Hydroxy Acid, Vitamin C, or any anti-aging products.
1 WEEK BEFORE treatment, do not ingest blood thinning medications such as Aspirin, Motrin, Ibuprofen, and Aleve.

If you have a cardiovascular history, please check with your doctor prior to stopping the use of blood thinners.

Also, avoid herbal supplements, such as Garlic, Vitamin E, Ginkgo Biloba, St. John's Wort, and Omega-3 capsules.
24 HOURS BEFORE treatment, do not drink alcoholic beverages.
AVOID bleaching, waxing, tweezing, or using depilatory creams in the treatment area.
Use sunscreen with UVA/UVB protection with SPF 30 or higher.
If you have a history of Herpes or cold sores, a course of anti-viral medication before and after treatment is required. Please call our office for a prescription.
Day of Your Treatment
Please come to the office without make-up, creams, gels, or lotions on treatment areas.
We will have you wash your face when you arrive at the practice.
A topical anesthetic will be applied to your skin, and you will numb for 45-60 minutes
Once the treatment is complete, we will apply a topical moisturizer.
What to Expect
The treated area will be swollen, red, and feel very warm.
While the micro-injuries are healing your skin will have a rough texture but will smooth and soften as it heals
After Your Treatment
Wait a few hours (preferably at bedtime) before gently washing your face. Using a gentle cleanser, massage your face to remove the remaining serum and dried blood.
24 HOURS AFTER treatment, do not drink alcoholic beverages.
12-48 HOURS AFTER Continue using a gentle cleanser to wash your face. You may use a light moisturizer, hyaluronic acid serums, sunscreen, and mineral-based makeup.
48-72 HOURS AFTER You may start using your regular skin care regimen. Using a retinol product is strongly recommended as it will optimize your results.
10 DAYS AFTER treatment, avoid direct sun exposure. NO TANNING BEDS.
Use sunscreen with UVA/UVB protection with SPF 30 or higher.
Contact our Office
There may be some degree of swelling immediately after treatment; however, if you have excessive swelling or any of the following signs of infection, you should contact the office immediately. Signs of infection include:

Drainage – looks like pus

Increased warmth at or around the treated area

Fever of 101.5 or greater

Extreme itching
Follow-up
Every 4-6 weeks until your series of treatments is complete
1 month after your final treatment