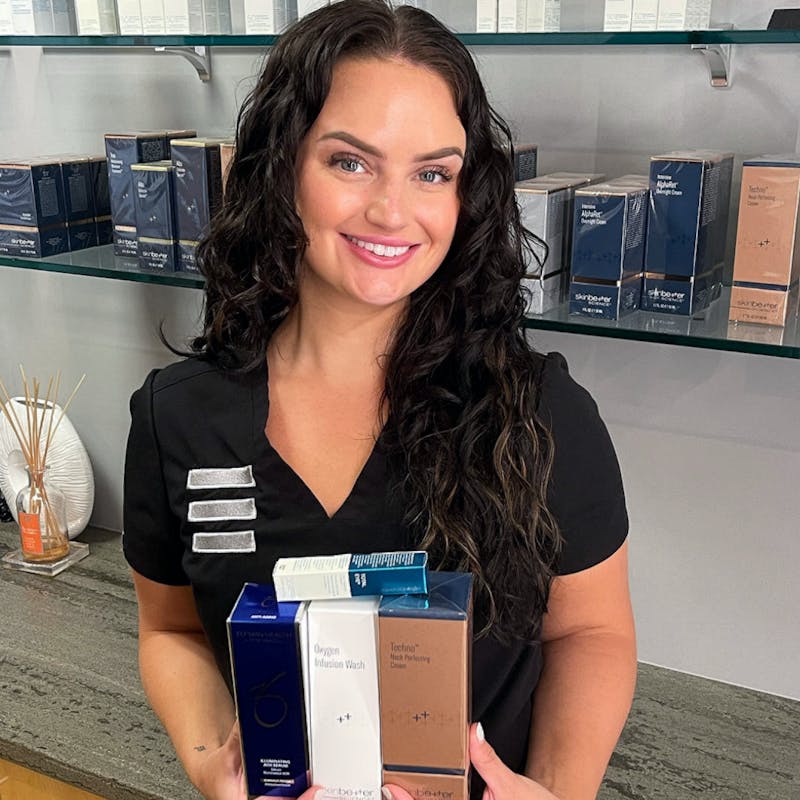 Sweater Weather Skincare
McKenna Green, LME is our Master Esthetician at Egrari Plastic Surgery Center and Egrari Non Invasive Center, and these are her Fall favorites fit for sweater weather.
Illuminating AOX Serum | ZO Skin Health
Illuminating AOX Serum is a powerful, concentrated antioxidant formula that adds a soft-focus finish and subtle luminosity to the skin. All while brightening and helping to fight against free radical damage.
Techno Neck Perfecting Cream | skinbetter science
Techno Neck Perfecting Cream firms, smooths, and hydrates skin on the neck and decollete. Fights crepiness, laxity and texture to create a smoother, more youthful neck and chest. A necessity for anyone who looks down at their phone or computer for multiple hours a day.
Oxygen Infusion Wash | skinbetter science
Oxygen Infusion Wash is great for all skin types. This cleanser goes on dry and foams up as lathered, releasing alpha-hydroxy acids and infusing oxygen into the skin. This wash does wonders for any impurities and those looking for ways to get that glow to their skin.
Total Eye 3-in-1 Renewal Therapy SPF 35 | Colorescience
Total Eye 3-in-1 Renewal Therapy is an eye cream that hydrates, repairs, and conceals! What's not to love? Actively improve dark circles, puffiness, and fine lines while protecting under eyes with 100% mineral SPF and a light tinted coverage that's perfect for everyday wear and blends seamlessly with every skin tone.